Written by Mohd Nazley Mohd Fadhley
Jul 18, 2003 at 06:16 PM
There are quite a few application out there that enables me to transfer my Microsoft Word/Excel documents to my Palm Zire71. Palm"centric" Office Suite applications like Dataviz Documents-to-Go and Quickoffice allows me to do just that. A couple of months ago, in a Symbian User Group meeting, I was introduced to another Document Viewer .... RepliGo.

At that time, I did not pay much attention to it since after all I am a Palm PDA user. Well, not until a few days ago I learnt that RepliGo is a "multi-platform" document reader … By accident actually when I stumbled on the update news of RepliGo application in PalmGear.



Replicate and Go = RepliGo



RepliGo is a product of Cerience Corporation, targeting this application to Palm, Pocket PC and Symbian device. Here is a quote of RepliGo's overview taken from Cerience website.

"RepliGo represents a breakthrough in document conversion technology and mobility. In a matter of seconds, virtually any document you have on your PC can be transferred to your mobile device while maintaining the document's original look and feel. This includes Microsoft® Office documents, Adobe® PDF files, Web pages and hundreds of other formats. Once on your device, documents can easily be viewed, printed, and shared with others using the supplied RepliGo Viewer."

Cerience also claims that the RepliGo installed on a PalmOS PDA can be beamed to a PocketPC or a Symbian device, provided the receiving PDA or mobile phone has the RepliGo Viewer installed. This is great for companies that have employees carrying different type of mobile devices.

I was not able to test this multi-platform transfer, but taking the claim by Cerience, it is a really great tool. One could carry a RepliGo formatted "brochure" in a Palm PDA and then beam it to a customer that uses a Sony Ericsson P800. Better still, RepliGo also supports Bluetooth transfers as well …



RepliGo Conversion.



As the name suggests, RepliGo only allows the documents to be viewed on the handheld without any editing possible. It has a desktop converter, which attaches itself in MS Word/Excel/Powerpoint menus for easy access.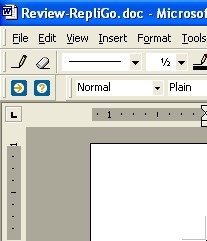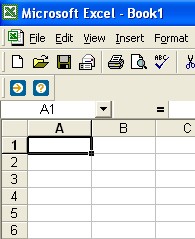 Just click on the

icon and RepliGo will begin the conversion process.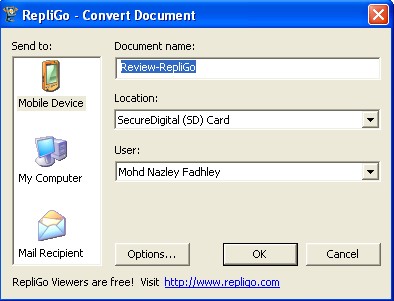 Select the target storage i.e. Palm RAM or SD/MMC card, click [OK] and the result of the conversion is amazing. Below,screenshots of converted REpliGo documents on my Zire71. RepliGo retains almost all formatting of my Blog site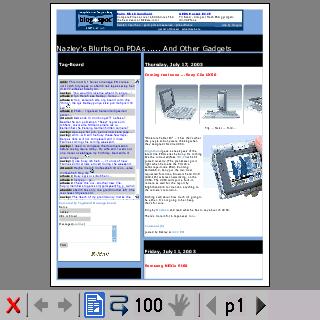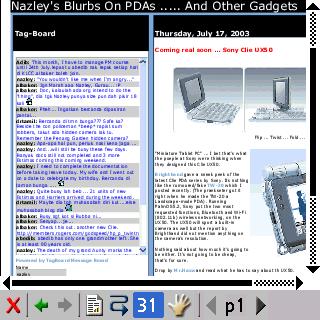 Full Screen 31% Zoom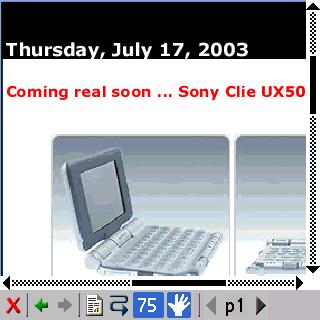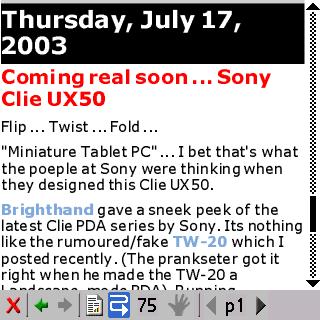 75% Zoom "Flow" mode


Tap on the "page" and move it around to view the entire page of the document.



RepliGo Printer



RepliGo also converts documents other than Microsoft Office files. Adobe pdf files for example is converted by printing out the document using "RepliGo Printer Driver". Select RepliGo as the active printer and send the pdf file to print. Instead of printing the document on paper, the driver converts the document to RepliGo format and prepares the converted document to be installed in the PDA (or storage card) at the next HotSync.




This way any documents that is "printable" can be converted by RepliGo.



The Bottom line



I am impressed with what RepliGo can do.A good document converter/viewer, but I think this app will find it hard to sell itself. The competition to this USD29.90 application is the Office Solutions applications bundled with most high-end PDA. Adobe is giving away its PDF converter for free and Avantgo enables website conversion. Basically what RepliGo can do, there are other applications out there that does the same job for free.

Personally, I like the idea but since I am already a Quickoffice, AvantGo and Adobe PDF Reader user, I am not willing to cough up the additional "dough" for this software. Once the 14 day trial period runs out, that's it … I might keep the free RepliGo viewer though. Who knows, one day someone might want to beam be a RepliGo Brochure …



Tapping Off
Mohd Nazley Fadhley
Last Updated ( Oct 30, 2005 at 09:14 AM )