| | | | |
| --- | --- | --- | --- |
| BTM - July 13, 200212:00pm - 4:00pmStarbucks Coffee, KL Sentral | | | |
Written by Mohd Nazley Mohd Fadhley
Jul 14, 2002 at 05:04 PM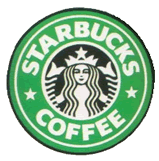 BTM - July 13, 2002
12:00pm - 4:00pm
Starbucks Coffee, KL Sentral

Another successful BTM.....
Encouraging attendance!!
20 members turned up for the event. I think the location of the event does matter. The last BTM held at KL Sentral (Café Nescafé) also had a very good turn out.

The "star" attraction this BTM is Shah with his spanking new Sony Clié NR70V. I think everyone there fondled with his toy (that sounds funny :D, but jokes aside ... eh!), filpping and twisting the NR70V display. Shah looked quite worried, he might take home 2 PDA at the end of the day... A keyboard and an LCD display :D

Tim Kwan did a GPRS connection demo with his m505 and Siemens ME45 mobile phone... Cool!!

And doubly Cool!!, to see how Kamarul converted his Ericsson R520 antenna into an emergency stylus. I'd never thought of that :)

At about 2:30pm Abedib did an announcement on palmx.org, asking members to contribute to palmx.org in whatever form they could give. Also, it was decided that the palmx annual dinner would be held on August 24th. The venue has been tentatively set at Restoran Sri Senja, 4th Floor, Suria KLCC. Any changes to this event would be announced later.

After the short speech by the founder of palmx, members went back to their chit-chat and beaming session.

The meet ended about 4:00pm, and the last to leave was myself and Dr. Azmi. Thenafter, we went to Flamingo Bowl , Ampang for a game of bowling to see where we stand before next month bowling meet with KVPUG (Klang Valley Palm User Group) .... From the scores, we were "not standing" at all :P

To recap....
Attendees:-
Abedib
Maher
Haxa
Fahroe
Tim Kwan
Colin Charles
MBA
Kamarul
Suhaimy + kids
Shah
Azrina
Roslina
Ariff
Dr. Azmi
Dr. Muiz + partner
Hasni
Syaharudin + partner
Nazley

Who else did I miss? Let me know.
I hope I got everyone there (and their partners right)

Monday, July 15, 2002
I was very happy to see 20 members of palmx.org sitting down at Starbuck cafe at KL Sentral for their BTM on Saturday 13th July,2002. Happy to see people of the same interest in pda having a fun time discussing their usage of pda and helping one another. This is the beauty of human community when they get together and being friendly.

At the same time I announced the date of our annual dinner after getting the consensus from those present. The dinner will be held on 24th august,2002. I have yet to set the committee to plan the event. The dinner should include at least the folowing:
Makan(food/drinks) of course
Presentation by members on their usage of pda
Singing and poetry session.
Beaming as usual..
anything else..??
Tapping off,

Last Updated ( Oct 30, 2005 at 10:26 AM )