| | | | |
| --- | --- | --- | --- |
| Wireless Keyboard for PDA | | | |
Written by Admin PalmX.Org
Mar 01, 2004 at 12:38 PM
By Kamarul Azhan Nordin (KA)



Brief Introduction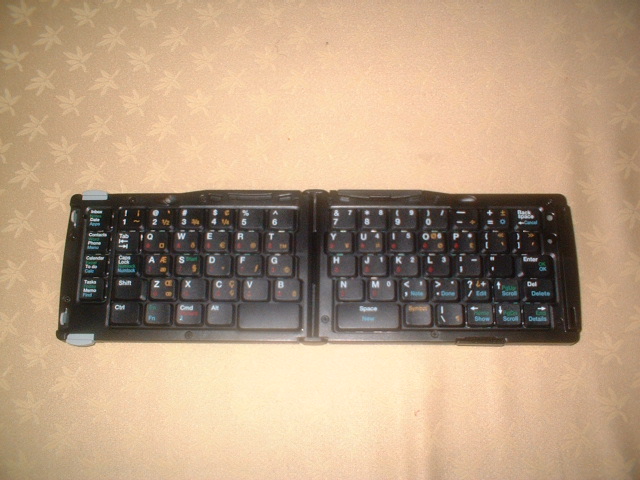 I have been looking for a PDA Keyboard for the last few months. At first, I thought of buying Palm Wireless Keyboard, the one similar to Nazley's. However, when checked at various stores in KL, I couldn't get it at RM200 anymore. The cheapest I can bargain was RM270. So far I've seen three brands of Palm Wireless Keyboard sold in Malaysia, i.e. Palm Wireless Keyboard , Targus and Stowaway.

During my recent trip to Singapore, I've bought this keyboard at Sim Lim Square. The brand of the keyboard is 'Entahapakenamanya'... which means no brand! I guess it is a clone IR PDA Keyboard. For a price at approximately RM200 (when converted to Ringgit), I knew this was going to be my first PDA keyboard. Besides this keyboard, I've also bought another brand of Wireless Keyboards (also have no brand) which were 'taken' by Fahroe and Jiwa. I'm sure Fahroe will come up a review on his keyboard soon.




Features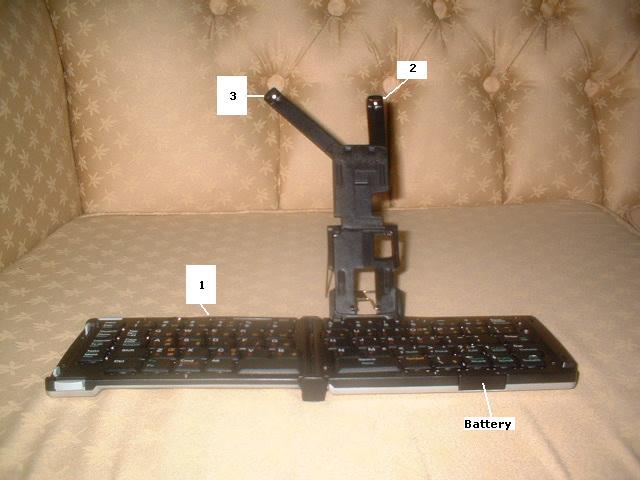 Like other wireless keyboards, this keyboard uses infrared as interface. It has three infrared emitters, one is located at the frontmost of the keyboard (see pic). The first emitter is fixed (non adjustable) while second and third infrared emitters are adjustable. The second and third emitter wands are adjustable to different angles, allow different adjustments base on different PDA. For PDA that can support landscape view like Tungsten T3, you can use the first IR emitter or adjust the second wand. During normal operation and day to day use, you can just use two emitters and the third emitters wand can be disconnect and kept as spare. The bracket and emitter wands can be slided under the keyboard before folding (close) the keyboard. I think this is very neat compared to other models.

The size of keys is nearly the size of keys on a notebook with QWERTY layout. This keyboard is compatible with all major Palm OS 4, 5 and Pocket PC models. Separate drivers for different OS are supplied in the installation CD.





Specifications



Here are the sizes and weight specifications when compared to Palm Ultra Thin Keyboard and Palm Wireless Keyboard:


| | | | |
| --- | --- | --- | --- |
| | Palm Ultra Thin | Palm Wireless | My Wireless Keyboard |
| Dimension (folded) (mm) | 139 x 99 x13 | 138 x 95 x17 | 146 x 85 x 21 |
| Dimension (Open) (mm) | 251 x 148 x 13 | 261 x 102 x 15.2 | 292 x 85 x 10.5 |
| Weight (g) | 160 | 200 | 180 |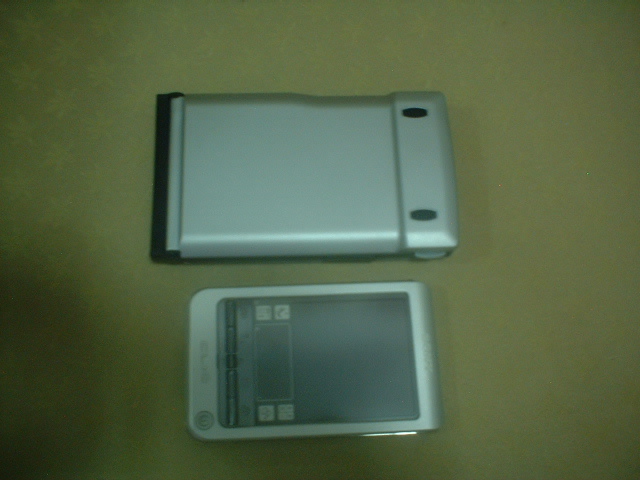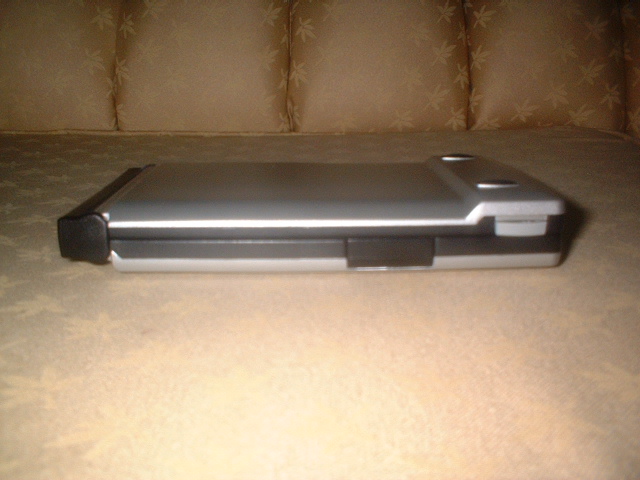 Other specifications:



* Standby time - 6000hrs
* Usage tme -500 hrs
* Battery - 1 x CR2032




Conclusion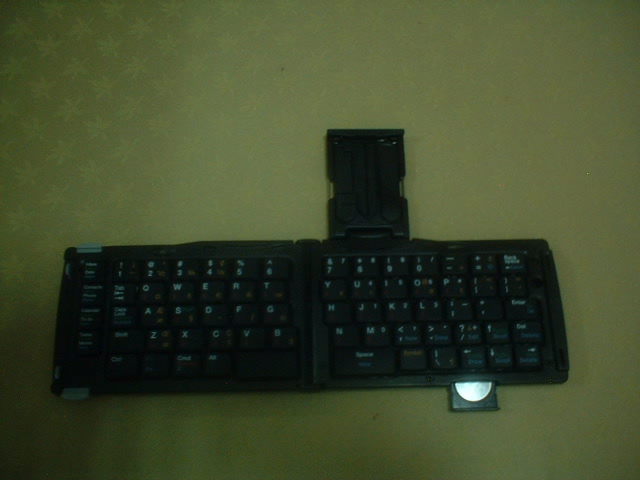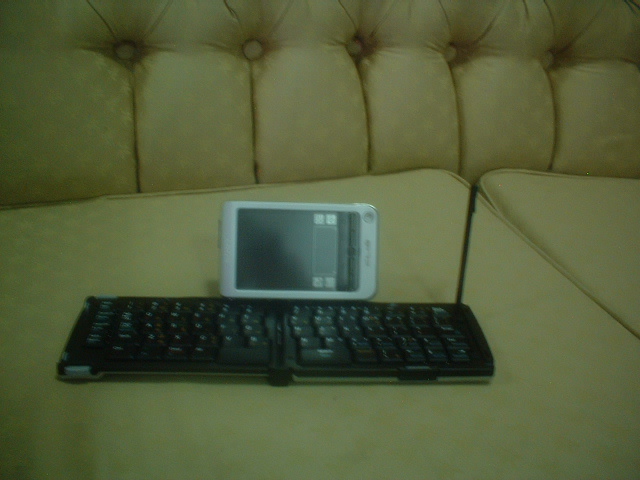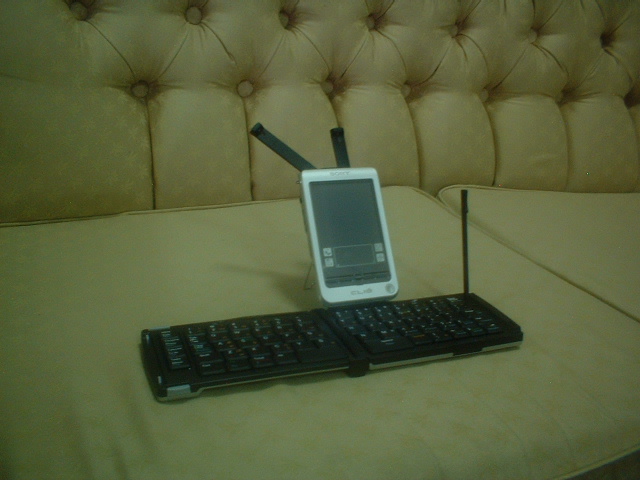 Pros:
Price - for RM200 (some say can get it below RM200), this keyboard is really value for money. Well, you can't get anything below RM270 in Malaysia.
Can place PDA in both potrait and landscape orientations.
Nice looking and rugged.
Battery compartment and IR bracket nicely designed like drawer under the character keys that can be slided in/out for use.
There are two small holes on the top right hand side of the keyboard to place your stylus (see pic).
Cons:
Batery type - CR3202 costs more than ordinary AAA type battery. With a single battery, I don't know how long will it last.
Slightly thicker than other models, but I think this is tolerable J
Palm IR Keyboard driver has to be disabled before using other IR applications such as beaming applications or files.
Last Updated ( Oct 30, 2005 at 02:17 AM )